Andrew Langroudi, DPM Podiatrist & Foot & Ankle Surgeon located in Oxnard, CA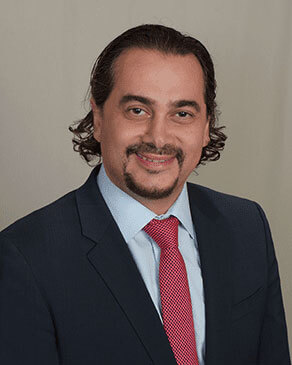 With his expertise in complex sports injuries and foot and ankle procedures, board-certified podiatrist Andrew Langroudi, DPM, is a go-to practitioner for patients of all ages. He cares for patients at Foot & Ankle Concepts Inc. at the Oxnard, California, location.
Dr. Langroudi earned his bachelor's degree from the University of California, Los Angeles (UCLA). He went on to complete his doctorate of podiatric medicine degree from the New York College of Podiatric Medicine in New York City. To enhance his skills and expertise, Dr. Langroudi went through a surgical podiatric residency program at the Department of Veterans Affairs Greater Los Angeles and Olive View-UCLA Medical Center.
Currently, Dr. Langroudi is board certified through the American Board of Foot and Ankle Surgery. He's also affiliated with the American College of Foot and Ankle Surgeons, the American Podiatric Medical Association, and the American Board of Sports Medicine, to name a few.
As a former attending podiatric surgeon for the Sherman Oaks Hospital Podiatric Medicine and Surgery Residency Program, Dr. Langroudi has become a trusted leader in the field of foot and ankle medicine. Dr. Langroudi has special interests in sports medicine, diabetic foot care, and reconstructive foot and ankle surgery.
Being fluent in English, Spanish, and Farsi allows Dr. Langroudi to communicate with patients from diverse cultural backgrounds to ensure they get the care they need.
Foot & Ankle Concepts, Inc
Contact us to schedule an appointment!