Brayton Campbell, DPM Podiatrist & Foot & Ankle Surgeon located in Santa Barbara, CA & Westlake Village, CA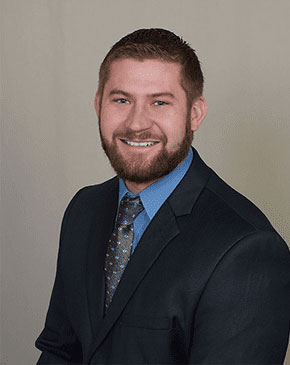 With his extended hands-on training in foot and ankle surgery, Brayton Campbell, DPM, specializes in minor to complex foot and ankle surgery and preventive care. Dr. Campbell treats patients at Foot & Ankle Concepts Inc. in the Santa Barbara and Westlake Village, California, clinic locations.
As a Wisconsin native, Dr. Campbell stayed in his home state to complete his bachelor's degree at the University of Wisconsin. He then earned his doctorate of podiatric medicine degree from Des Moines University in Iowa.
Shortly thereafter, Dr. Campbell went through a comprehensive surgical residency through the Veterans Affairs Loma Linda Healthcare System. During his residency, Dr. Campbell gained extensive experience in sports medicine, reconstructive surgery, and complex revision surgery.
To further his expertise and experience, Dr. Campbell completed rigorous fellowship training through the University Foot and Ankle Institute in Los Angeles. As one of the few fellowships recognized by the American College of Foot and Ankle Surgeons, this fellowship program is competitive and selective. Dr. Campbell is now affiliated with the American Board of Foot and Ankle Surgery.
Outside of the clinic, Dr. Campbell enjoys staying active in the great outdoors, especially in the warm California weather. He spends time hiking, surfing, golfing and playing football.
Foot & Ankle Concepts, Inc
Contact us to schedule an appointment!