Nasim Kalhor, DPM Podiatrist & Foot & Ankle Surgeon located in Palmdale, CA & Westlake, CA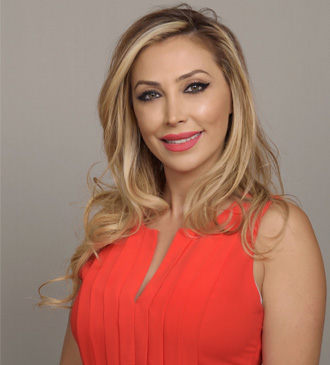 Board-certified podiatrist Nasim Kalhor, DPM, offers preventive foot and ankle care, as well as personalized treatments for the most complex of conditions and injuries. Dr. Kalhor cares for patients at Foot & Ankle Concepts Inc. in the Palmdale and Westlake Village, California, clinic locations. After earning her bachelor's degree from the University of California, Santa Barbara, Dr. Kalhor was accepted into a podiatry program. She went on to finish her doctorate of podiatric medicine degree from the New York College of Podiatric Medicine in New York City. Dr. Kalhor then returned to California to complete the Sherman Oaks Hospital Podiatric Medicine and Surgery Residency Program. She stayed at the same hospital and served as the assistant director of the residency program to teach incoming podiatrists throughout their training. As a board-certified podiatrist through the American Board of Foot and Ankle Surgery, Dr. Kalhor stays in-the-know with the latest advancements in foot and ankle procedures. She's also affiliated with the American College of Foot and Ankle Surgeons, the American Podiatric Medical Association, and the American Board of Multiple Specialties in Podiatry, among others. While Dr. Kalhor can help patients with a wide variety of foot and ankle ailments, she has special interests in pediatrics, diabetic foot care, and reconstructive foot and ankle surgery.
Foot & Ankle Concepts, Inc
Contact us to schedule an appointment!